Good 4 Dirt Specializes in Equestrian, Recreational and Agricultural Dust Control !
Environmentally Safe Solutions for Dust Control, Soil Stabilization, Surface Management and More!
Diamond Doctor® 


...A member of the EnviroKleen® Series of Midwest Products... 
Dust on and off the ball field is a nuisance. It can be a risk to participants and spectators with health related breathing problems like asthma. Blowing ball field dust can be miserable for those living close to a ball park. Whether water is abundant and you just want to eliminate the manpower needed to routinely water before games, or when water is simply too precious to watch just apply and let it evaporate then Diamond Doctor® once or twice per season is a reasonable answer. Let it be part of your on and off the field "game plan" at your park.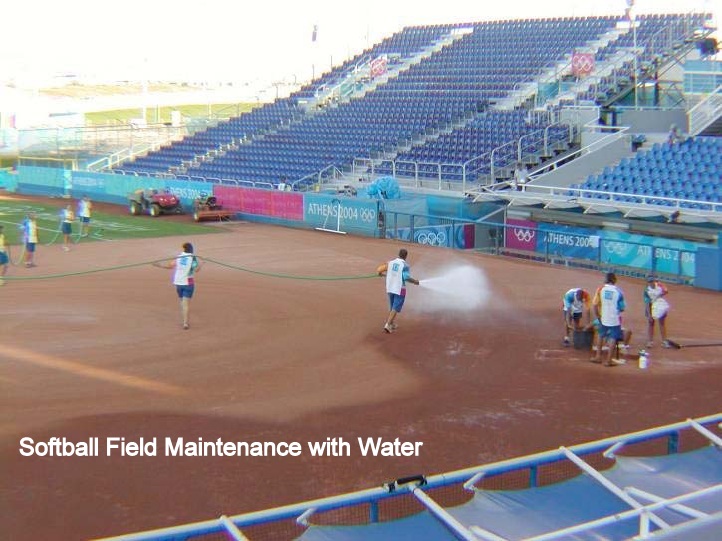 If Water is Precious... If Time is Valuable



If water is precious, then there is an environmentally friendly solution to help relieve the situation.
If time is valuable then there is an environmentally friendly solution to enhance human efficiencies.
If dust is an issue then there is an environmentally friendly solution to solve the problem throughout the ballpark and throughout the playing season. 
Diamond Dr is the answer.  Each season, one 275 gallon IBC tote of Diamond Dr  will normally treat approximately 10,000 ft.² with an initial application of about 165 ± gallons and a mid season application of about 110 ± gallons.    
Diamond Dr.®
On the field, on the warning track, and throughout the park,  it works hard so groundskeepers and park managers can re-prioritize staff time to other field and park needs.
Instead of watering before each game just Diamond Dr.® it once initially and follow up with a lighter maintenance application half way through the season. Diamond Dr.® "Ballfield Dust Control" is a revolutionary patented dust control agent designed for use on ball fields.
In general, 1 -275 gallon IBC tote will treat ~10,000 ft.² for one playing season.


Send Good 4 Dirt a Personal Message to Learn What We Can Do for You.