Note and Disclaimer: The clinicians listed below are for general information purposes only. Information presented in clinics and in their publications, the clinicians' opinions, their teaching styles etc. are those of the clinician and do not necessarily reflect the opinions of Good4Dirt, its owners, officers, members or agents.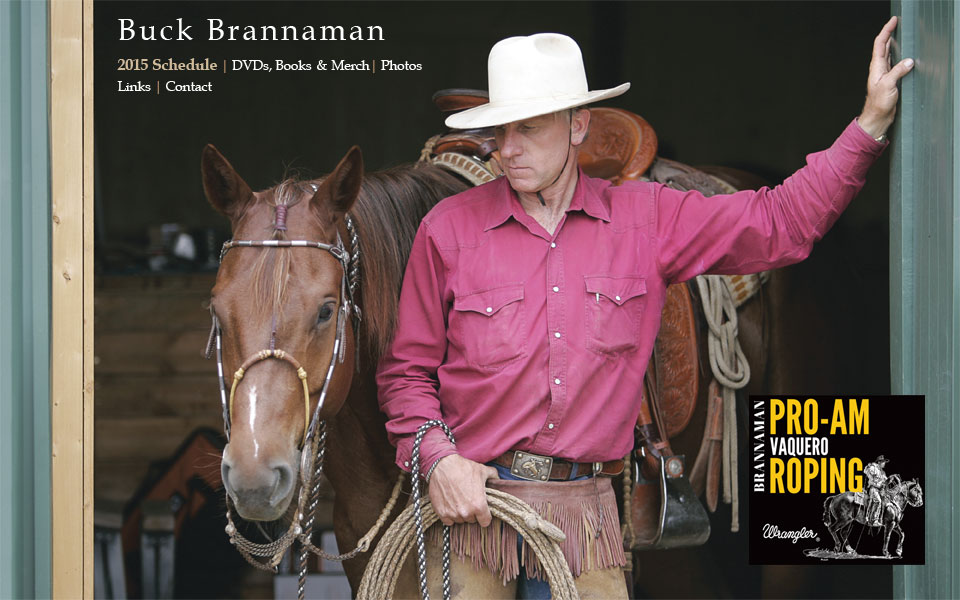 Buck Brannaman
Buck Brannaman is a horse trainer/clinician and a leading practitioner within the field of natural horsemanship, which is a philosophy of working with horses based on the idea of working with the horses nature, using an understanding of how horses think and communicate to train the horse to accept humans and work confidently and responsibly with them. One of Brannaman's stated goals is to make the animal feel safe and secure around humans so that the horse and the writer can achieve a true union. 
For more information go to Buck Brannaman's Website
Peter Campbell
Peter Peter Allister Campbell, 53, passed away unexpectedly, March 22, 2017 in Monroe County, Vonore, Tennessee.  Peter was in the top tier of horse trainers/clinicians. He advised and helped competitive and Olympic riders, and specialized in natural horsemanship knowledge, skills and abilities. Through Peter's Willing Partners, program and clinics, he was able to instruct many horsemen and women to communicate with their equine partner through natural methods.  Peter and his talents will be missed.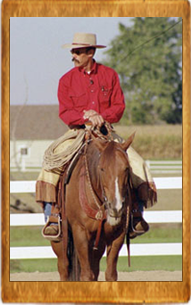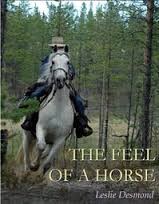 Leslie Desmond
Leslie Desmond is a Horsemanship coach who states, "my main goal is to teach others how to teach their students to develop a reliable partnership that is based on feel by focusing on the horses mind and the intelligent ways it has of knowing what you want and doing what you want at any bowl and dedicated partner would if he or she could."
Leslie Desmond authored the book, "true horsemanship through feel" based on the natural horsemanship techniques of Bill Dorrance.  It is generally accepted that Ray Hunt, Tom Dorrance and Bill Dorrance are the three original horsemen of the previous generation to which this generation of natural horsemanship Masters can attribute significant parts of their knowledge skills and abilities.
For more information go to Leslie Desmond's Website
Charlie Hill
Charlie studied under Ray hind and has created the CHILL method.  Its purpose is to unite horse and rider and to bring horses to a higher level of performance. The chill method is a clear and comprehensive method of communication that inspires the horse to willing give his best with all his heart every time. This develops a horse with a sound mind. The CHILL method also allows the horse to raise his performance level while retaining a sound body through proper balancing of his hooves and report for his limbs. This method has been developed over many years of studying thousands of horses, hundreds of trainers, terriers and veterinarians. Charlie intends to use his website along with private appointments and public workshops to serve your needs. Charlie defines Horsemanship as the understanding of your horse' s movements and thoughts and how one influences the other.  It is recognizing your responsibility to the horse in all situations. Is the ability to arrange these thoughts and movements to obtain a willing service. At the Ray Hunt February 2013 Memorial Clinic, 21 clinicians came to memorialize Ray. All invited clinicians were awarded with a piece of Ray's personal pack in recognition of their skills and abilities. Charlie Hill was voted as having given the top presentation. In recognition, Charlie received one of Ray's personal Dale Harwood saddles.
For more information go to Charlie Hill's Website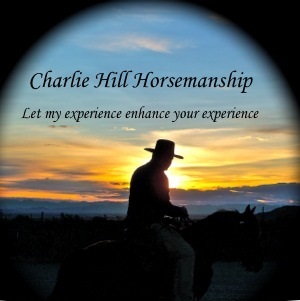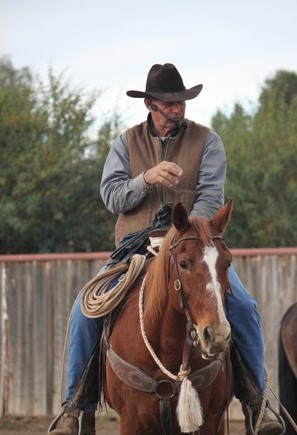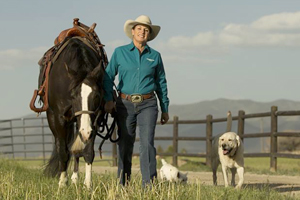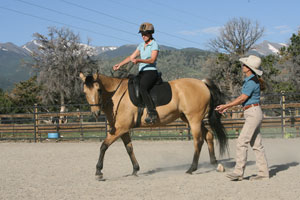 Julie Goodnight
Julie Goodnight conducts horsemanship clinics focused on understanding the horse's natural behavior, improving the relationship between horse and rider and developing the rider's skill and ability to communicate with and control the horse.  Julie offers two to five day clinics on topics ranging from general horsemanship to ranch horse riding and trail riding.  Three times a year, Goodnight offers special Riding Retreats at the 5 spur  C Lazy U Ranch in Granby, Colorado.   Both Julie and the C Lazy U Ranch use Arena Rx® at their respective ranches.
For more information go to  Julie Goodnight's Website
Bob King
Bob King is a clinician specializing in teaching the traditions and skills of the west such as ranch roping and other cowboy skills.  From horsemanship to cattle work ranch roping, range management and more, you will learn by doing hands-on right away and in the right way.
For more information go to Bob King's Website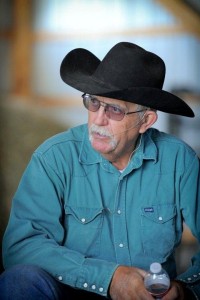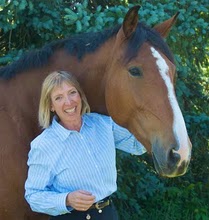 Wendy Murdoch
Wendy Murdoch began riding horses during childhood.  In 1984 while working towards her PhD in equine biomechanics, Wendy incurred a severe riding accident which altered her life from the theoretical study to applied biomechanics for both horse and rider. Her goal is to make riding more enjoyable and fundamentally simple by showing students how to achieve what great writers do naturally.
For more information go to Wendy Murdoch's Website
Joe Wolter
Joe Wolter graduated from high school and then worked at a Nevada ranch which led him to working for Ray Hunt on another ranch. Joe immediately observed and remembers watching Ray, and his natural horsemanship deal... "offering the horse a good deal"... What great could get done, and how horses acted around him. It was like nothing he'd ever seen and it became the foundation for Joe Walters career to impart this knowledge and skill to others.
For more information go to  Joe Wolter's Website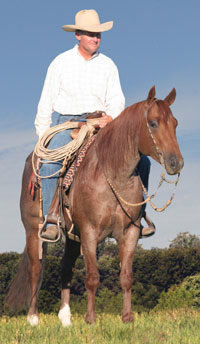 NATURAL HORSEMANSHIP CLINICIANS (IN ALPHBETICAL ORDER) INCLUDE BUT ARE NOT NECESSARILY LIMITED TO…
for more information just click on their name
Note and Disclaimer: The clinicians listed above on this page are for general information purposes only. Information presented in clinics and in their publications, the clinicians' opinions, their teaching styles etc. are those of the clinician and do not necessarily reflect the opinions of Good4Dirt, its owners, officers, members or agents.
It is very important to note that although all of these clinicians believe in similar principles of natural horsemanship (I.e., they know what to do and how to do it), they each will vary somewhat in how they put these principles into practice. Their communication, training style, aides and incremental steps (how to do it) generally are mostly consistent whether they are on the ground or in the saddle so it works for them.  But each student's baseline knowledge, each student's comprehension, their skills, and abilities vary widely and as a student, you can't necessarily mix and match how to do things as taught by one clinician to another.  Doing so may confuse you and your horse.  However, other students can successfully bridge between clinicians and styles without confusing their horse or bring out undesirable behaviors and responses. In the end, you have to do what feels right for both you and your horse.
Learn What Good 4 Dirt Can Do for You. Send Us a Personal Message.