Good 4 Dirt Specializes in Equestrian, Recreational, and Agricultural Dust Control !

Environmentally Safe Solutions for Dust Control, Soil Stabilization, Surface Management and More !


   NOTICE:  All products offered by Good 4 Dirt are Environmentally Safe Solutions manufactured, tested and independently verified to the Highest Standards... standards that are two to twenty times more stringent than our nearest competitors!  And, that's why we can say, "Proven Best in Class."  We encourage you to research, compare, determine and choose what is best and right for you.  If you're looking for cheap, ineffective, corrosive, toxic, or acidic products etc then look elsewhere.  However, if you are looking for value and want pure, clean, environmentally safe, effective and longer lasting products, then you will find them here. 
About Good 4 Dirt
Good 4 Dirt began in 2010 as a dust suppression company specializing in the equestrian, recreational and agricultural markets throughout the United States.  We only sell safe, clean, pure and earth friendly products manufactured by Midwest Industrial Supply Inc.  Midwest is known worldwide for their "best in class" quality products.  The words safe, clean, pure and earth friendly are not just casual plain words, but are core values for Jim Goodyear when he started Good 4 Dirt.  Before 2010 Jim had a rewarding 38-year career in natural resource management with the State of Colorado where those words had value, meaning, and quality associated with them.
However, Good 4 Dirt's story actually begins in 2000 with Jim and his wife LuAnn living the dream on a beautiful 80-acre equestrian facility in Colorado that fit their lifestyle with personal and boarded horses, cats, dogs, chickens, ducks and geese and even a cow or three now and then.  But like many many other landowners with indoor and outdoor arenas, round-pens, runs and paddocks etc we too had annoying and time-consuming fugitive-dust, water-it-down and watch it quickly dry out problems.  We were looking for a way to control dust.  LuAnn has asthma which healthwise makes some potential dust suppressants simply unacceptable.  Plus neither Jim nor LuAnn could sanction using something that violated their values.  It was an easy decision to just avoid the less expensive but corrosive and toxic chloride containing dust suppressants (e.g., sodium, magnesium, and calcium chlorides with their many expected and potentially unexpected negative side effects.  Plus if chlorides get wet, then you just have to start over again and if it drys, cakes or is kicked up then you are breathing it... not something we want for our horses or us.
For a brief time we thought about using hydrocarbon based vegetable oils but with their double bonding (molecules sharing electrons in their outer shell) they have tendencies for autoxidation (rancidification) so for us they quickly were dismissed as a potential alternative to watering.  
Next on our list was food grade mineral oil which does not autoxidize like vegetable oils, but its viscosity and the effects of gravity would soon pull it out of the footing and into the base where its effectiveness is lost.  
Replacing our footing with wax-coated sand was not practical for us,  
Next up were products with claims  that simply seemed to defy the laws of physics and the universe... i.e., regardless of treatment area size, for just one easy payment of a ridiculously low priced product, get one gallon of brand X just mix with water and spray away your dust forever and ever more.   It sounded too good to be true and after researching and reading the MSDS (Manufacturers Safety Data Sheet and cross checking the CAS registry numbers (we highly recommend you do it too for any product you are considering) revealed it was too good to be true and those types of products had pernicious chemicals that we would never seriously consider applying to our footing or elsewhere on our property.   So, when LuAnn first read about  Arena Rx® "Clean Air for Horse and Rider™, in 2004 and we further researched and read about its synthetic base fluid and polymer binder  system making it more effective and efficient by extending longevity between maintenance application, that it and it alone had been independently verified by the USA's EPA as safe and clean for the environment, that it was stable, non-toxic and non-corrossive, then we decided to try it.   
Then in 2004, , first found out about Arena Rx® "Clean Air For Horse and Rider" ™ as a possible solution to our dust control problem.  With our core values intact and thinking of our place as a clean, safe, environmentally friendly sanctuary for ourselves and others, etc.  
In 2004, we tried Arena Rx® for the first time and here is what happened.  ALERT, ALERT, game changer... we solved our dust suppression problems once and for all.  It is now 2017 and still no dust; however, you do need to do the initial application and follow-up maintenance applications on an as need basis.   So, while others continued to water day-after-day, year-after-year (temporary watering still remains the most common form of dust suppression in the United States), I estimate we have saved over 2700 hours of time that would have been spent watering our arenas.  That about 112 twenty-four hour days of watering time... e.g., calculation, if LuAnn or I spent just 2 hours twice a week  or 4 hours a week watering our arenas, then from 2004 to 2017 there are 13+ years.  4 hrs/day x 13 yrs x 52 weeks/year  = 2704 hours.  Take 2704 hr /24hrs/day = 112.6 days at 24 hrs/day of watering SAVED... and that's just the time saved.   
...Ask yourself, "What is my time worth?  
So in 2010, Jim established Good 4 Dirt LLC and our personal story is just one of many testaments regarding what can be achieved.   In 2010 we were primarily in Colorado, Wyoming and few other surrounding states.  In 2011, nearly everyone was hurt by sharply rising costs and the energy crisis, but we survived and by 2014 Good 4 Dirt was selling Arena Rx (our focused primary product) throughout the United States.  It just goes to show that quality products flourish and Jim and LuAnn continue onward with our life-long love for horses, what is good for them and for the environment.
                                                                                                                                                                                                                                    Jim Goodyear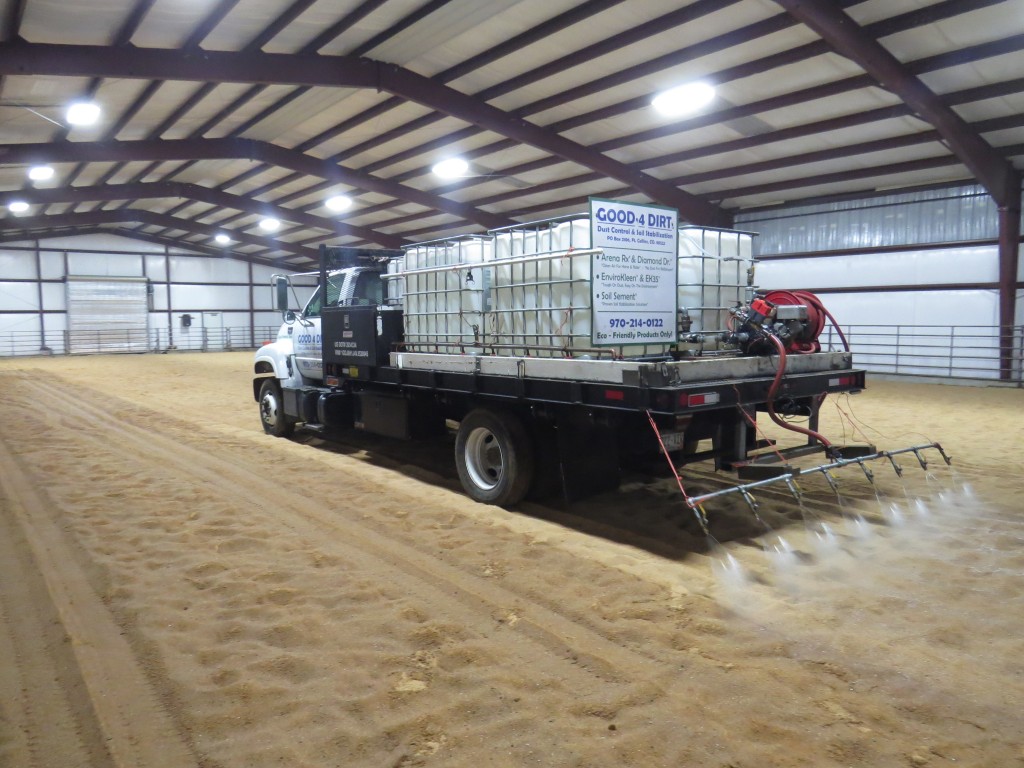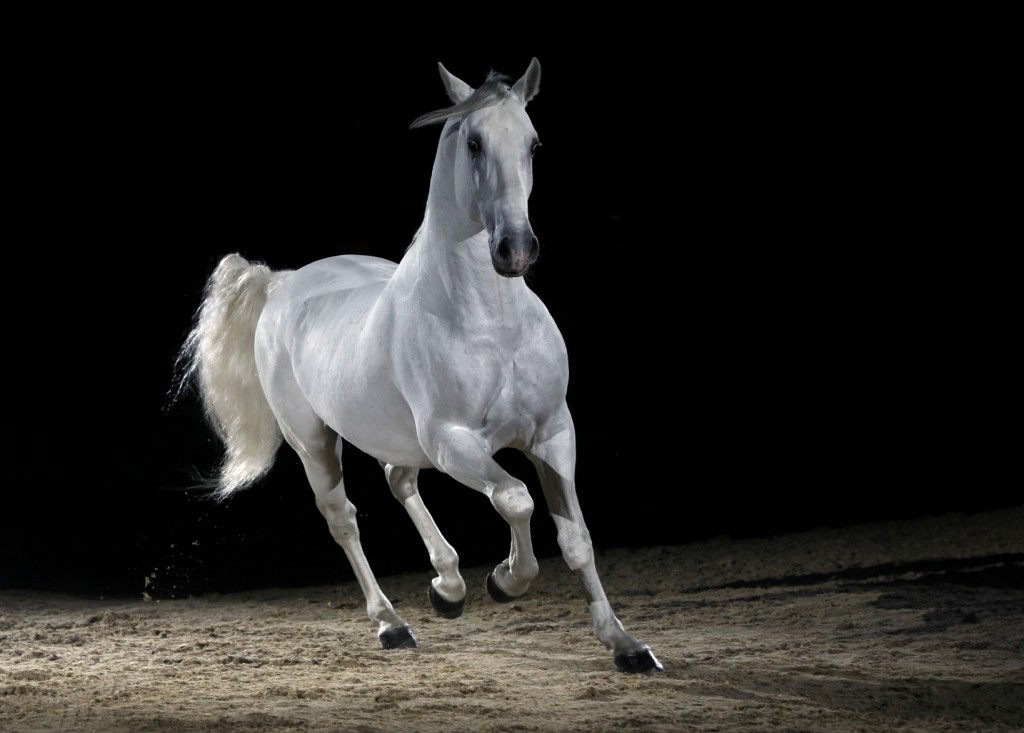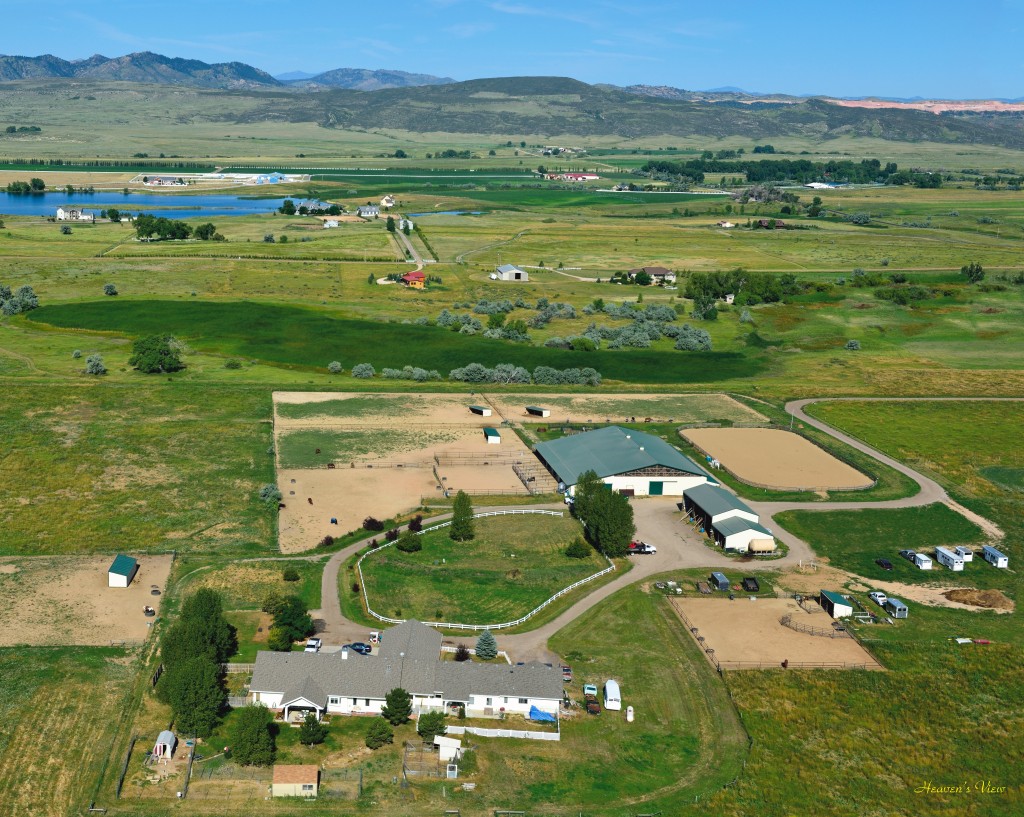 About Jim and LuAnn
Together as the owners of Last Resort Equestrian Center, LuAnn and Jim are proud sponsors of many nationally and internationally recognized exemplary clinicians.
Jim was a District Wildlife Manager, Area Wildlife Manager, Training Administrator and POST Academy Director, Assistant Regional Wildlife Manager and Administrator of Special Projects of Statewide Importance with the Colorado Division of Wildlife.  With Jim's professional background, training and a lifetime of experiences, he easily recognized that Midwest's superior product line, the company's philosophical positive can-do problem solving attitude, and a mindset about who they are and what they stand for integrated well with his personal philosophy.
LuAnn has a life-long love of animals in general and horses in particular.  She has served on Larimer County Colorado's Agricultural Advisory Board, and Horse working group that formed Larimer County's regulations as they pertain to horse properties from small to large.  She has worked in 4H as an organizational leader and countywide as the horse program coordinator.  
It was 2004 when Jim and his wife LuAnn personally began using Arena Rx® on their 80-acre ranch, and with Jim's background, it was just natural that independently verified safe, clean, healthy and eco-friendly Midwest products fit naturally into their ranch operations. Jim and LuAnn's personal communications with other Arena Rx® end-users and their thorough research of various potential alternative products, followed by a cost-benefit analysis of each lead them to conclude that Midwest's extensive line of dust control products including Arena Rx®, EnviroKleen® EK35® and Diamond Doctor® were indeed superior to all other competitor's products in both short-term and long-term performance. Frankly, Last Resort Equestrian Center was and remains too precious to them to use anything else. And since no other manufacturer's products on the market back then as well as today have more independent environmental verifications and certifications than Midwest Industrial… well, that confirmed it for Jim and LuAnn.
When the opportunity arose in 2010, Jim secured and purchased the Colorado, Wyoming, Nebraska and New Mexico distributorship. Two years later he acquired the North American distributorship. Together Jim and LuAnn own and operate Good 4 Dirt LLC, which focuses on using Midwest Industrial Supply Inc.'s quality products because they are the gold-standard products recognized worldwide as the leader in dust palliative products!
Send Good 4 Dirt a Personal Message to Learn What We Can Do for You.